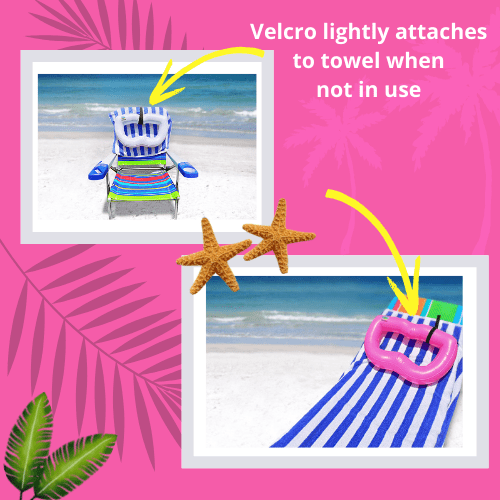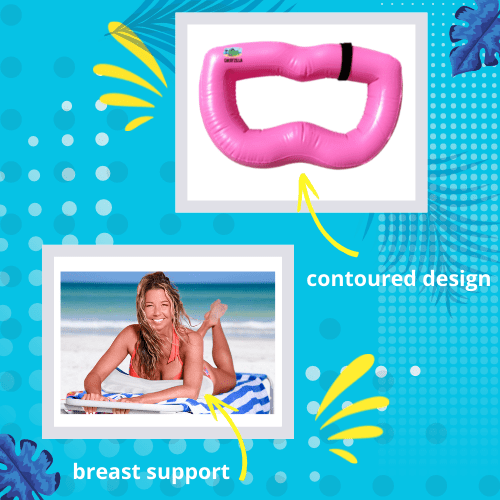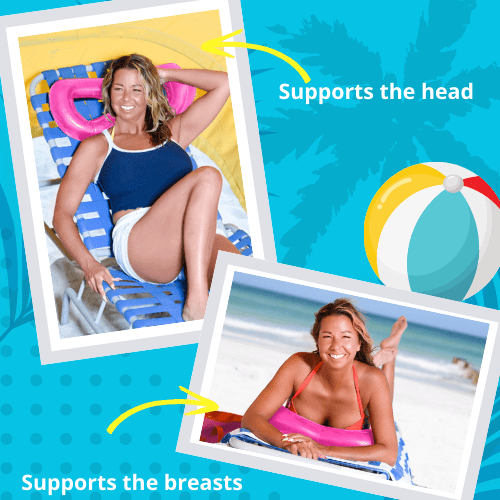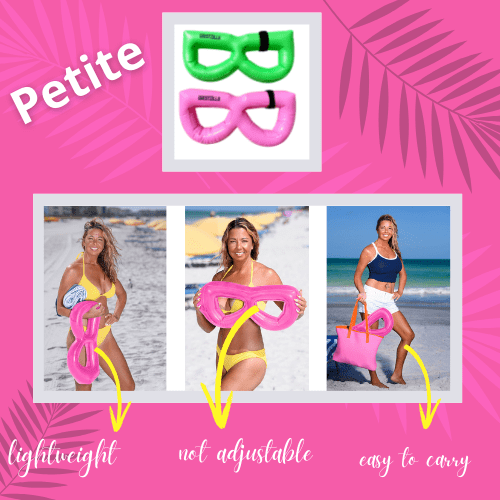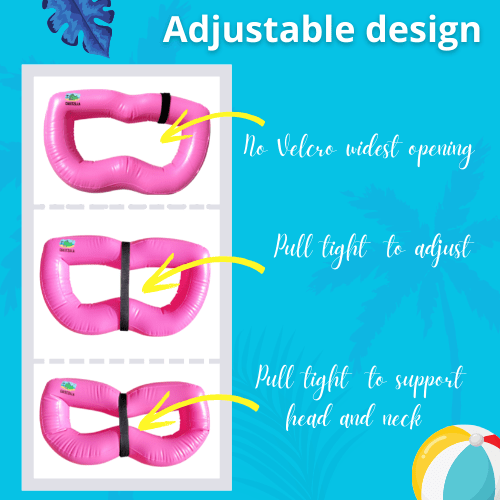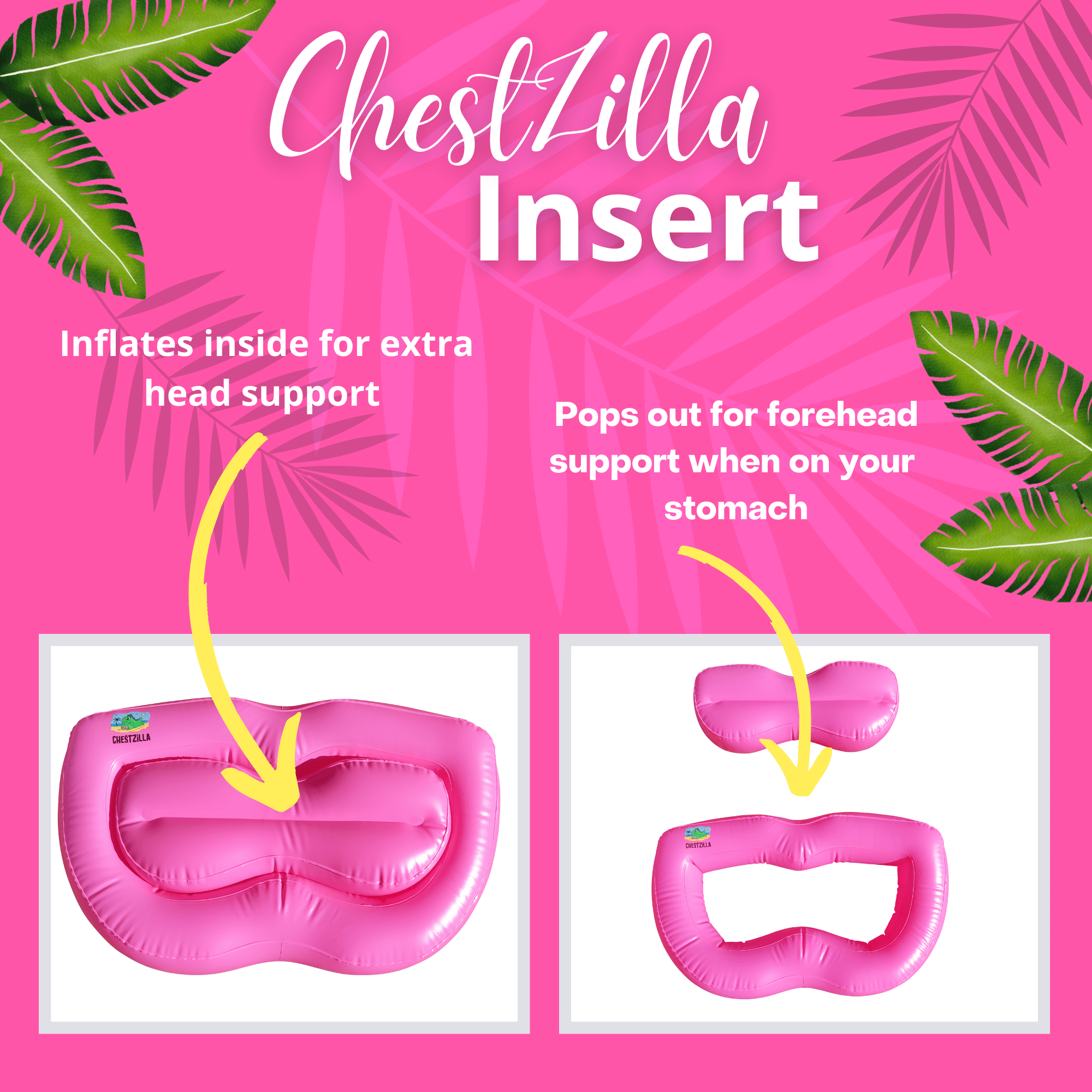 Patent Pending Design
ChestZilla is perfectly designed to support and lift the breasts when lying on your stomach! Its ergonomic design also supports the head and neck, when lying on your back. ChestZillla is the first ever inflatable outdoor pillow that can be adjusted for your specific breast size. It's simple. ChestZilla comes with a Velcro strap that you align along the top and bottom center grooves of the pillow and pull to the desired shape your specific needs.
Pillow can adjust from approximately 6 to 1 inch in diameter to find your perfect fit! If you need even extra support or comfort ChestZilla Inserts are available (Coming Soon!) Inserts inflate and pop in and out of the pillows center. Pops out for forehead support when facing down on your stomach and stays inside the center for complete head support on your back! In any position and in any place you choose to lay, ChestZilla is there to support you.
Material Made to be Used
Made from PVC, which is more malleable to create this perfect adjustable shape. The plastic is inflated and sealed with a cover to prevent air leakage. PVC is very durable and may be used in the water like any pool or beach float. The ChestZilla adjustable sunbathing pillow has been independently tested to ensure it is free of any harmful chemicals. The material, much like our products, is made to last. Compared to the average PVC pool float, our chest inflatable is fashioned from a far thicker and more durable material. All the material used is free from AZO dyes.